 Globally trusted Salesforce consulting partner
Success Stories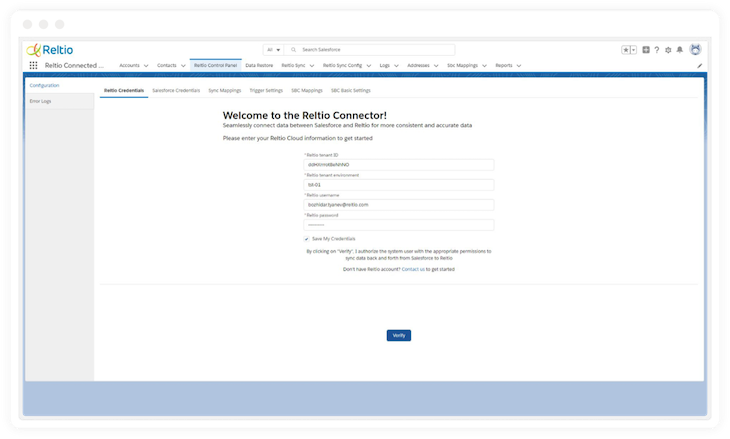 Master Data Management Solution
Reltio
Reltio is an award-winning SaaS company based in Silicon Valley that aims to provide the mission-critical data foundation that businesses need to win in the experience economy. One of its products is an agile, scalable, and smart Master Data Management (MDM) SaaS platform built on a cloud-native, big data architecture with graph technology and machine learning, called Reltio Cloud. Multinational consumer credit reporting company
Salesforce Integration of a Data Quality Solution
Our partnership with the client, which is one of the top 3 credit bureaus in the World, began in 2006 and continues to this day. In 2006, the client was looking for a way to diversify its integration portfolio, and since by then Salesforce had shown all the signs that it would have a big impact on the CRM world, we offered to integrate the client's address, email and phone validation services into Salesforce.
Clients About Us
"We started working with Apt System 3 years ago. I met them on DF18 Conference in San Francisco. Since then we have been partnering on a couple of Salesforce and Reltio initiatives. Apt Systems are very competent and punctual! They are listening and meeting the customer's expectations!"
Tania Petkova
Delivery Lead, Schneider Electric France
"I have been working with Apt Systems for many years now and I am convinced they are experts (and not just order takers) in Salesforce. They have helped us in creating multiple applications that we have launched and monetized on the AppExchange successfully. The team is extremely knowledgeable and well equipped to handle all areas of the project end to end - they are our trusted and always goto partners for all of our development activities."
Fahad Khan
Product Manager, Reltio
"A group of people with great Salesforce knowledge, the team's project governance was absolutely spot on. They truly put the 'i' into 'going the extra mile' while helping us scope the project, and their oversight as trusted advisors helped us speed the development up."
Attila Kecsmar
CEO, Antavo